Inverted Aluminium Bridges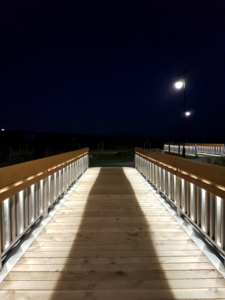 West Coast Floatation Systems low profile box truss bridges are built with the same quality materials and procedures as the regular box truss bridge. The lower profile box truss bridge can be applied in different ways e.g. cart bridge at a golf course when you don't want to have sides to it. Low profile bridges can be more esthetically appealing to the eye with a clean look.
West Coast Floatation Systems builds all our Box trussed Aluminum Bridges out of the finest of materials and fasteners. We have over 35 years of experience in fabrication and design.
Let's get your bridge project started.